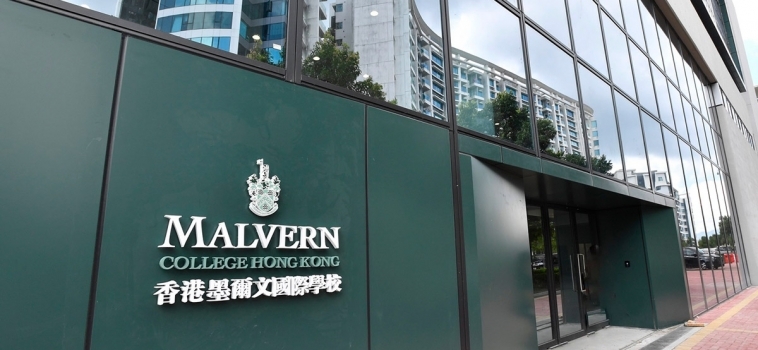 Malvern College Hong Kong seeks to develop independent, forward-thinking individuals who demonstrate strength of character, confidence, responsibility and compassion.
Malvern College Hong Kong (MCHK) was awarded a Greenfield site adjacent to the Hong Kong Science Park through a highly competitive allocation exercise. MCHK opened its doors in August 2018 and will ultimately provide around 1000 places for both Primary and Secondary pupils from a range of cultural and educational backgrounds.
Flototto along with Essess Ltd selected for Malvern College a range of seating and desks solutions that are suitable for students of all ages.
All the products that were supplied are fully safe to use for an extensive period of time, free of toxic chemicals and fumes.
Designer Konstatin Grcic specifically designed this ergonomic PRO chair to best suited student's interactive movements and tables designed for the classroom with moveable swivel wheels helping to organise the classroom in a breeze. Students are able to grow freely with the right size chair.
Il Malvern College Hong Kong ambisce a formare individui indipendenti e dalla mente aperta, che sappiano dimostrare carattere, fiducia in sé stessi, senso di responsabilità e attenzione per il prossimo.
Il Malvern College Hong Kong (MCHK), dopo una selezione estremamente competitiva, è stato premiato con la concessione di un terreno edificabile adiacente all'Hong Kong Science Park. L'MCHK ha aperto i battenti nell'agosto 2018 e a pieno regime sarà in grado di accogliere circa 1000 studenti delle scuole elementari e medie, provenienti da diversi contesti culturali ed educativi.
Flototto, insieme a Essess Ltd, ha selezionato per il Malvern College una gamma di soluzioni di sedute e banchi, adatti a studenti di ogni età. Tutti i prodotti forniti sono progettati per un utilizzo prolungato e privi di qualsiasi materiale tossico e sostanze volatili.
Il designer Konstantin Grcic ha creato PRO, una particolare seduta ergonomica, con lo specifico obiettivo di adattarsi alle interazioni tra gli allievi e tavoli per le aule forniti di rotelle girevoli, utilissime per modificare in un batter d'occhio la disposizione dei banchi. Gli studenti possono così crescere liberamente, accompagnati da una seduta che cresce insieme a loro.