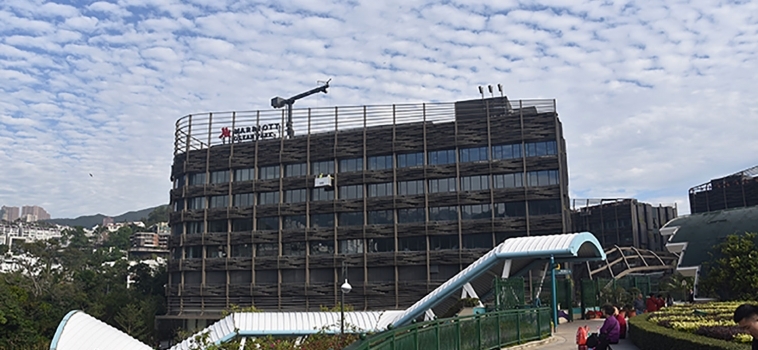 Located at the southern coast of Hong Kong Island, the Marriott Hotel Ocean Park is an ideal place to stay during your next trip to one of the most frenetic towns in East Asia.
The hotel is located in front of Ocean Park and includes 471 rooms and suites characterized by a modern design inspired by the natural elements that surround it. A place characterized by a fresh and welcoming style, also thanks to a fantastic view, a pool lagoon and garden lush.
For this project Essess Designer Fabbrica collaborated with Mussi, who has developed and supplied a line of sofas with modular lines easily interchangeable into different compositions.
The shapes, the colors and the materials selected fit perfectly with the surrounding environment and remind of the Ocean theme of the hotel.
Designer Aedas chose the model SEDUTALONGO to furnish the lobby for all hotel guests to relax and enjoy the memories of a hectic day spent in this city of other times.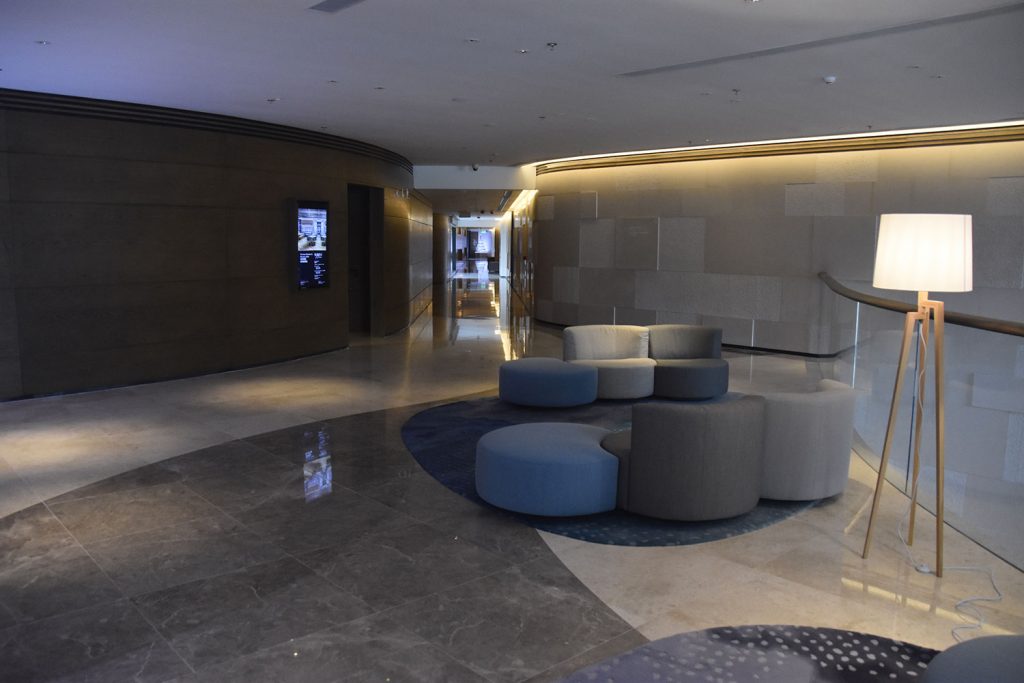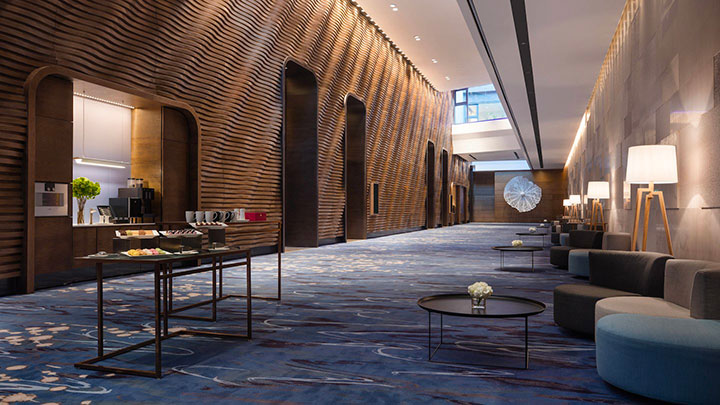 ---
Posizionato sulla costa meridionale dell'isola di Hong Kong, il Marriot Hotel Ocean Park è il luogo ideale dove poter soggiornare durante il vostro prossimo viaggio verso una delle città più frenetiche del Asia Orientale.
L'hotel è situato alle porte del parco divertimenti di Ocean Park e comprende al suo interno ben 471 camere e suite caratterizzate da un design moderno ispirato agli elementi naturali. Un luogo caratterizzato da uno stile fresco ed accogliente, grazie anche ad una splendida vista sulla laguna ed il rigoglioso giardino che la circonda.
Per questo progetto Essess Designer Fabbrica ha collaborato con Mussi, che ha sviluppato e fornito una serie di divani scelti appositamente per le loro linee modulari, facilmente componibili tra loro in differenti forme.
Le forme, i colori e i materiali delle soluzioni scelte si combinano perfettamente con l'ambinete circostante rinforzando il tema dell'Oceano che pervade l'albergo.
Lo studio di progettisti Aedas, ha scelto il modello SEDUTALONGO per la lobby dell'hotel dando la possibilitá a tutti gli ospiti di potersi rilassare e godersi le memorie di una giornata trascorsa freneticamente in questa città d'altri tempi.